Scaling companies with


direct-response digital marketing

But I'm not selling here. You just stumpled upon my sandbox where I test out stuff (writing, tracking, designing) because I'm a nerd in disguise.
Some brands I've worked for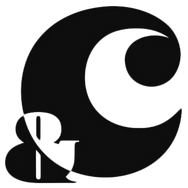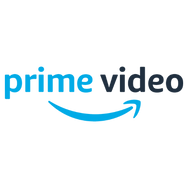 Well you made it after the fold so we might as well get familiar.
Whose website are you looking at?
I'm Bas
I studied business with a finance track and digital marketing minor. Little did I know that finance x digital marketing focus enabled me to grow fast at performance marketing years later.
In 2018 I took on a job as marketing technology consultant. This is where I learnt how to implement tracking, setup customer data platforms and how to build and set up conversion optimization experiments.
I sold bike stuff from 2019 to 2021. It was actually pretty good. But having no further ambitions to invest to scale product inventory, we quit the business.
In 2019, I also started freelancing on the side offering a stack of photo, video and performance marketing.
In 2020, I started freelancing full time. Here, I helped subscription, ecommerce and leadgen businesses to get quality leads and sales.
Freelancing is good! But it's also (quite) lonely. I found.
Somewhere during that journey I built out plans to start an agency. 
But then Sprints & Sneakers came across in 2021. A full funnel digital marketing agency that offered freedom, the opportunity to grow a team and they already came with a whole bunch of smart people.
Fast forward to today.
I'm still building, still learning, and still enjoying everyday.
So, what do we do and who is it for?
It's simple.
We help companies grow through (paid) full funnel marketing.
We do it for companies that already do well, but are looking to get to the next level.
That being said. How can I help you? Hit me up on linkedin.
-Bas
Looking for social proof? 🙂
Choose what suits you best
1. Hire me to grow your company
I've built and scaled ecommerce campaigns, lead gen campaigns and hiring campaigns. Do you have the people who move the work, but are you seeking for quality strategic direction? Reach out to me through email or find me through Sprints & Sneakers.
2. Learn from my knowledge articles
I'm looking for highly skilled growth hackers, SEA experts and META ads experts to join my team. 
Are you ready to step it up? Connect with me or check out jobs.sprintsandsneakers.com.
More about
growth marketing

.
Struggle to find your
growth

levers?
Do you have a great product but are you missing out on sales? Chances are that you fell victim of bad marketing. Fortunately, there's a way we can fix that.
What are you selling? Who are you selling it to? What does your product provide to its user? Why pick your product over your competitor's?
When you hire me, I'm going to ask a bunch of these questions. Let's find out who it is that you should reach, where to reach them, so we can convince them to start using your product instead.